Welcome to Team 3238's Safety Program! On these pages are resources and documents related to our 2017 Safety Program. They are provided courtesy of Team 3238 for all FIRST teams; please feel free to use them in whole or in part. For more information about our Safety Program or if you have any questions related to safety, please email Team3238Safety@gmail.com.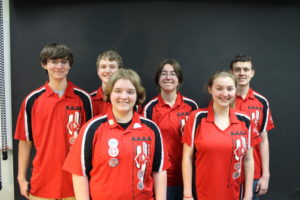 2017 Safety Handbook
The handbook is  a comprehensive overview of our Safety Program and includes descriptions of our various safety seminars, training, and emergency protocols. It also includes our Safety Creed and the fabrication quizzes.
2016-17 Safety Creed
The Safety Creed is signed by all members of the team, and includes fifteen statutes that the team members agree to follow and hold each other accountable for.
Comment and Suggestion Form
This Google Form is for anyone who wants to make comments or suggestions about the Safety Program section of the website.