Team 3238 attended Girl's Gen in Kent, Washington on October 28th. New team members were invaluable and helped with everything from small tasks, such as asking to borrow items from other teams, to scouting. We started out the day a little rough as our collector wasn't working right even before the first match.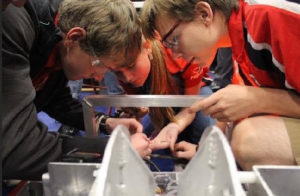 In the end, everything worked out fine and we won six out of the seven qualification matches. We ended qualifications as the first alliance captain, and chose Skunkworks (1983) and R.A.I.D. (4469) as our alliance partners.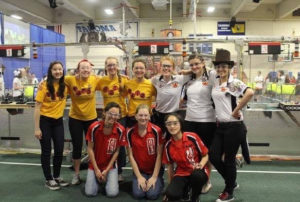 In our third quarterfinal match we got the highest scoring match, with a score of 475 and four rotors engaged. The tiebreaker in the finals was very close and was only lost because of a failed climb by one of our alliance partners. Our all girls drive team did very well and had a lot of fun working with the rest of the teams at the event! Even though we didn't win with our alliance, we ended the competition with the highest rank and competed at our very best.